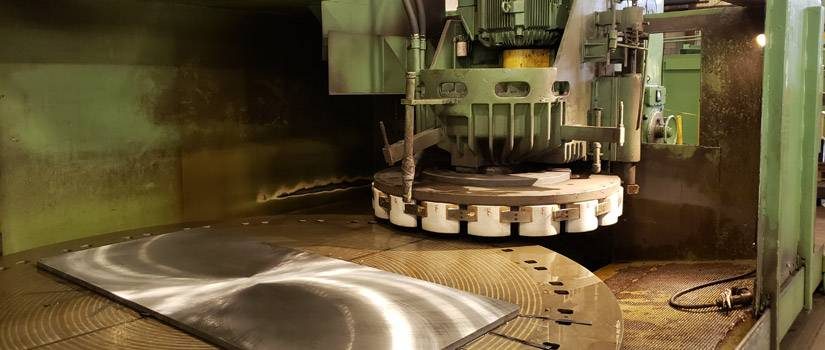 Your grinding projects matter to us and we have some of the largest grinders around. Our investment in dozens of the best equipment available allows us to grind large parts while remaining extremely accurate. On site, we have rotary-style Blanchard and Mattison grinders and horizontal surface grinders that are 200 inches long.
Grinding can be used beneficially for achieving high dimensional accuracy, close tolerance and surface finish—especially when your desired material removal rate is low but finish, accuracy and tolerance are important.
What You Need to Know About Grinding
Regardless of your needs, the expertise and equipment at Lange Grinding guarantees precision every time, whether you need one product or hundreds. We can work with ferrous and non-ferrous metals, as well as difficult to grind materials like AR400/500, Titanium, and Inconel.
When you are determining who to employ for your grinding needs, consider years of business, the type and amount of equipment on site, and the ability to deliver your projects on time, on budget and with unparalleled accuracy—regardless of how big or small your project may be.
Why Choose Lange Grinding for Your Grinding Needs
Mass Capacity
With dozens of on-site grinders, our capabilities are unmatched. We can turn around any project faster and better.
Quick Turnaround
Our on-site inventory allows us to work with speed and agility, bringing your project to life on time, every time.
On-Site Machining
There is no need for extra shipments. We guarantee consistently high quality services at our one-stop shop.
If you are ready to discuss your grinding needs, please do not hesitate to reach out. Lange Grinding is committed to providing you with the most accurate services with the shortest leads times. We are your one-stop shop, saving you time and money.  Contact us today.